In the VCU Department of Pediatrics, the Division of Cardiology has sustained consistent growth in recent years, with dedicated faculty bringing their highly subspecialized expertise to our robust, collaborative team. We are proud to provide compassionate care to patients and their families, train the next generation of pediatric cardiologists and conduct innovative, translational research that improves the quality of care for infants and children with heart conditions.
With clinics throughout the region and a central hub at the Children's Hospital of Richmond, our full-service pediatric heart center provides care for children with a broad range of conditions, including:
Chest pain
Congenital heart diseases (pediatric and adult)
Heart failure
Hypertension
Neuromuscular diseases, treated in tandem with pulmonology, neurology and physical medicine and rehabilitation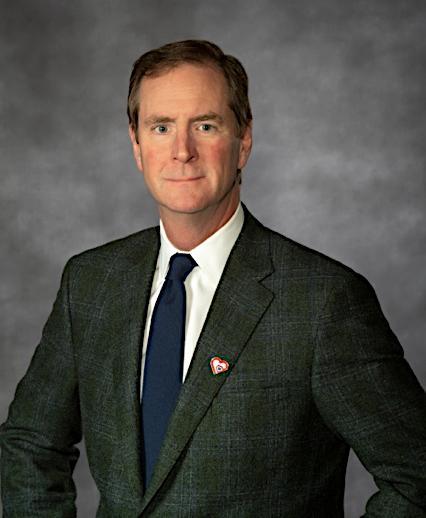 "As a pediatric cardiologist, you can treat a fetal heart condition, take care of a 50-year-old whose heart you repaired 40 years ago, and everything in between."
Scott Gullquist, M.D.
Medical Students
Medical students frequently join us on inpatient and outpatient pediatric cardiology rotations. When students express a particular interest in pediatric cardiology, we are happy to connect them with research and enhanced educational opportunities.
Residents
The Department of Pediatrics' residency program is designed to give trainees ample time to explore subspecialties through elective rotations. The Division of Cardiology provides a robust, well-rounded learning experience for residents interested in caring for children with heart conditions.
Fellows
Our three-year, ACGME-accredited fellowship program provides a broad range of training opportunities with a diverse patient population. In addition to clinical and leadership responsibilities, fellows may pursue quality improvement and research projects.
Research
With mentorship opportunities for medical students and trainees interested in pursuing research, faculty in the Division of Cardiology conduct clinical and basic science studies in the following areas:
Muscular dystrophy
Printing 3D hearts for surgeons to practice on
Building models for congenital heart conditions
Using MRI to examine diseases like pulmonary hypertension in newborns
Explore our pediatric research